Hi Everyone
So many wonderful events held during Reconciliation Week 2021 with a special highlight being the ACT public holiday celebration at the National Arboretum on Monday 31st May. This included a Sea of Hands display in the Zig Zag garden area.  Photos attached.
ANTaR ACT Committee members continue to formally meet monthly and during recent weeks actions include attending forums and visiting members of the ACT Legislative Assembly. 
NAIDOC Week with the 2021 theme being HEAL COUNTRY is coming up in the first week of July and some special events are being held in the lead up and during NAIDOC Week 2021.
6 events are listed below and if you have any news or events you would like us to add to our next newsletter please forward via email.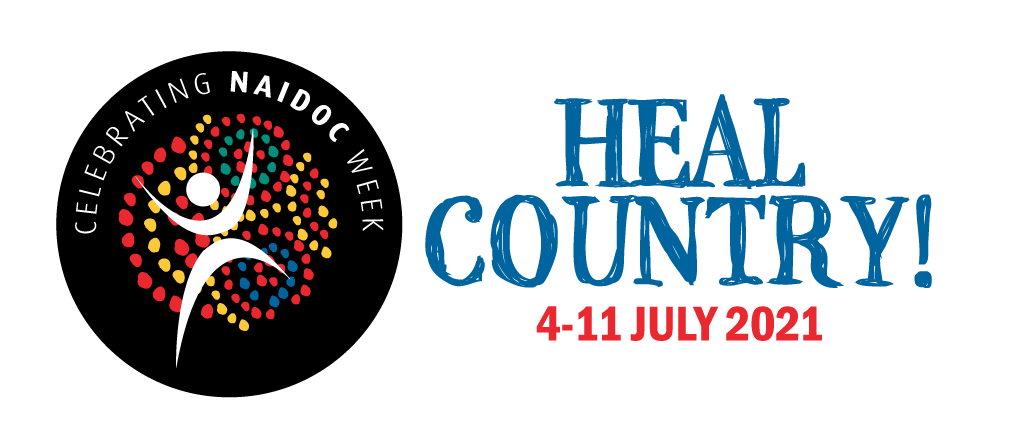 1.Canberra Theatre: The 7 Stages of Grieving  23 – 26 June 2021.
Elaine Crombie , stands alone on stage. Over one gripping hour, she traces seven phases of Aboriginal history – Dreaming, Invasion, Genocide, Protection, Assimilation, Self-Determination, and Reconciliation. Deborah Mailman and Wesley Enoch's script is a potent expression of strength and survival, as well as humour and joy. It's an ode to the power of storytelling.
The 7 Stages of Grieving | Canberra Theatre Centre
2.National Museum of Australia: Yidaki: Didjeridu and the Sound of Australia       25 June to 26 September 2021, Free
Discover the power of the didjeridu and its meanings with the Yolngu people, cultural custodians of the instrument they know as yidaki. Explore a stringy bark forest and immerse yourself in film and audio installations. Learn about the origins of instrument in Yolngu culture, where yidaki are not just musical instruments, they are social instruments, instruments of healing and of spiritual life.
Yidaki: Didjeridu and the Sound of Australia | National Museum of Australia (nma.gov.au)
3.National Portrait Gallery: Virtual Highlights Tour Tuesday 6 July 2021, 12:30 – 1:00pm. Live online.  Come together and celebrate the rich history, culture and achievements of Aboriginal and Torres Strait Islander peoples in the Portrait Gallery collection.
Make a booking here Virtual highlights tour, National Portrait Gallery and the Gallery will email you details on how to connect using Zoom. Otherwise phone  6102 7070 or email bookings@npg.gov.au
4.2021 NAIDOC Family Day Sunday 4 July 2021, 10am to 4pm at Boomanulla Oval, Narrabundah.  Come and enjoy the fun with free entertainment, live musical and cultural performances, kids rides and face painting, food and beverage stalls, and market and information stalls.
5.Community Sector NAIDOC Week Event Tuesday 6 July 2021, 10:45am – 2pm, Woden Town Square.  The ACT Community Sector invites you to join their NAIDOC Week Event, celebrating the history and culture of Aboriginal and Torres Strait Islander peoples. After a Welcome to Country and Smoking Ceremony, Minister for Aboriginal and Torres Strait Islander Affairs Rachel Stephen-Smith, will open the event. Throughout the day there will be music performances, children's activities, art workshops, yarning circles, stalls, and food.
Follow the Facebook event here: https://fb.me/e/6nH6aUXlL
6.NAIDOC in the North Saturday 10 July 2021, 10:30am-2:30pm, Fitzroy Pavilion, Exhibition Park in Canberra (EPIC).  This will be a celebration of the strength of Aboriginal and Torres Strait Islander culture through songs, stories, dance, art and ceremony. The whole community is welcome at this free, family-friendly event which will also feature children's activities and entertainment throughout the day.
https://www.belcoarts.com.au/naidoc/
Why you are receiving this:
ANTaR ACT invites people to provide us with their email address if they would like to learn more of our activities, relevant coming events, and matters of interest. Someone, hopefully you, has provided your address.

If you wish to be removed from this mailing list, simply click on Unsubscribe below.

Please let us know, by return email, of events, news and requests we should publicise in future bulletins.
Copyright © 2021 ANTaR ACT, All rights reserved.


Our mailing address is:

ANTaR ACT

PO Box 7138

Watson, ACT2602

Australia
We wish to acknowledge the traditional custodians of the land on which Canberra is situated, the Ngunnawal and Ngambri people. We wish to acknowledge and respect their continuing culture and the contribution they make to the life of this city and this region. We would also like to acknowledge other Aboriginal and Torres Strait Islander people who may visit this area.